Aodhan Madden,
Stage for St Martin (universal foliage),
2019
Beige coat, coat hangers, ribbon, labels
Aodhan Madden,
Stage for St Martin (cold metal),
2019
Navy coat, coat hangers, ribbon, label
Two of St Martin of Tours' miracles involve a cut: the cutting of his coat (to give to a nude beggar) and the cutting of a sacred pine tree (to convert the pagans who worshipped this tree to Christianity). Charity is thus structured around a violence that it itself cannot remedy. The cut coat is only a 'gift' because of the prevailing hierarchies of class (noble soldier to wretched pauper), the cut tree is only a 'gift' if we consider the gradual destruction of one belief system by another a 'positive' and 'natural' thing.
It's at this point when things get knotted in my head. I have a hunch that St Martin is still here wearing different coats, and that this 'nation' built on stolen land recycles his gesture of the gift, this violent charity, and makes it into a logic, a mode of perception. How do you refuse a gift that cannot be refused? I try and return to the scene, to the staging of the gift, and see if maybe a different kind of cut can be made.
— Aodhan Madden

Brighid Fitzgerald, Untitled (dome language) (2019),
Glass apple terrariums, apple stars, window contact, garden wire



Brighid Fitzgerald,
Garden Camo
(2019)
Park bench, garden boxes, garden wire, polymer clay peas, blue tac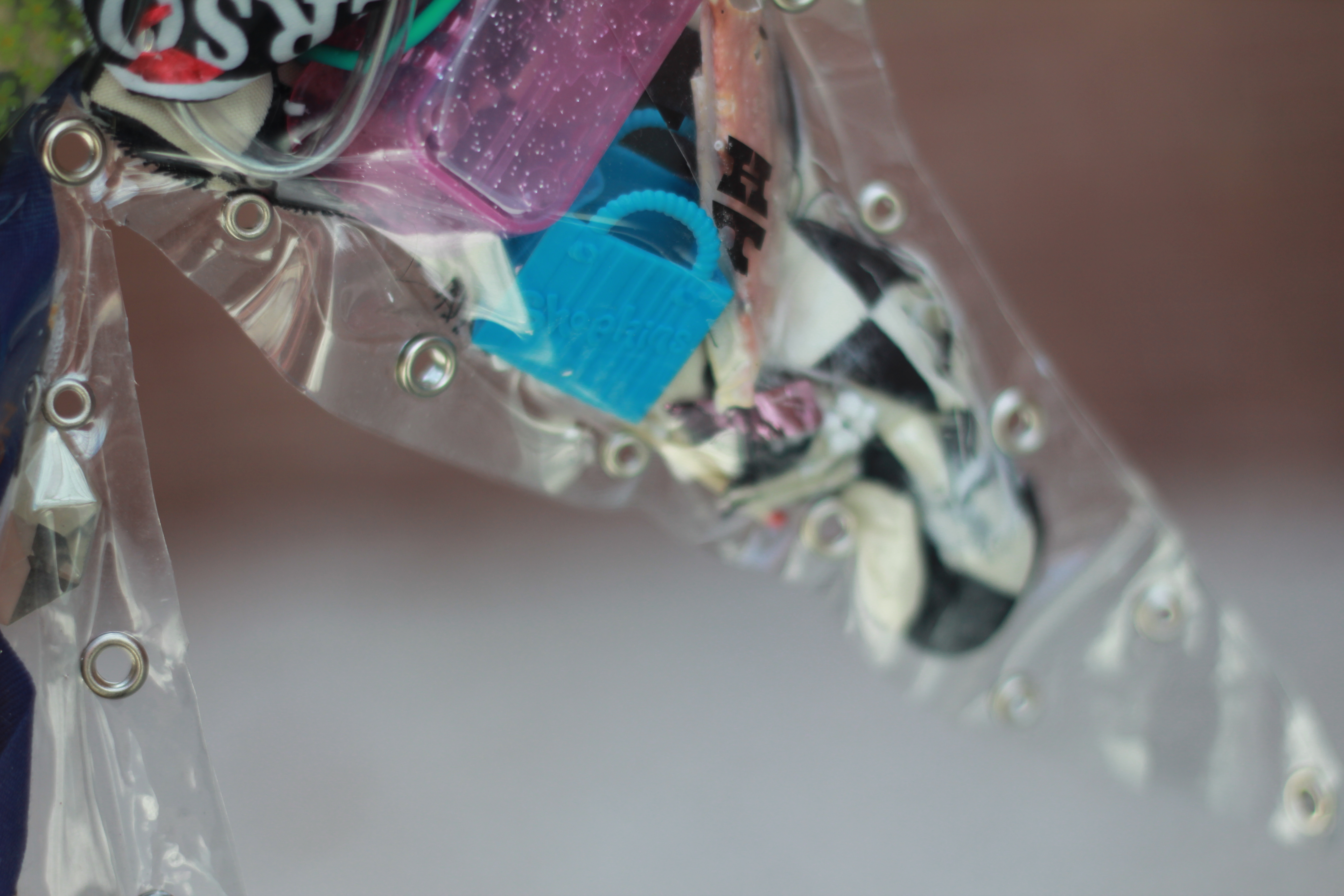 Spencer Lai,
Angel (figure), 2019
PVC, metal, various materials, clothes line wire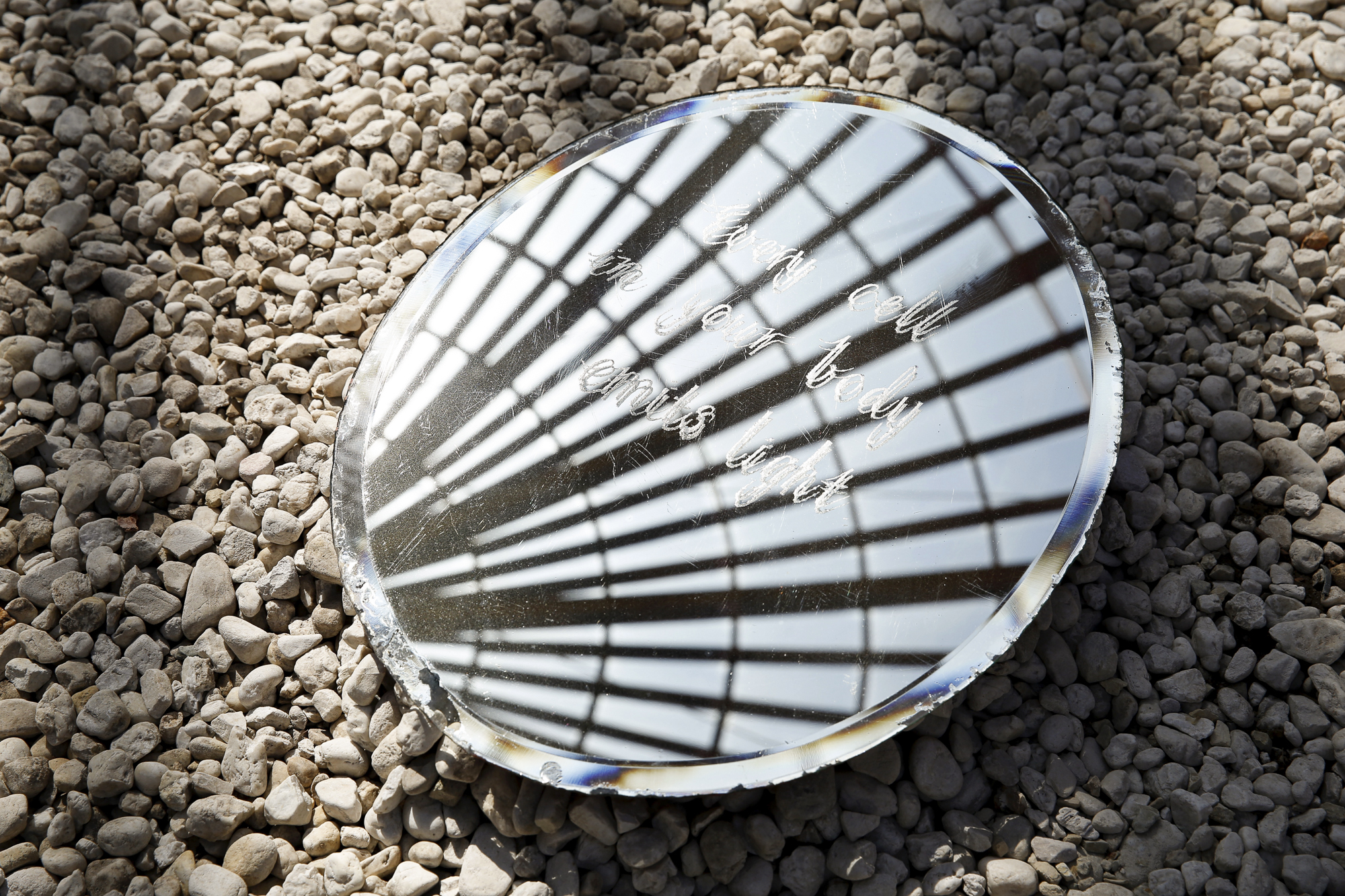 Chi Tran, My mother's mother died in her sleep, a single mother of six.
They placed her into the Earth last week, but I was not there so I could only think about her and how skies leak (2019)
mirror







Jessica Quinnell, Necklace, 2019
glass beads, wire



Amy Jane Parker
else and polished dirt,
2019
Glazed ceramic, copper, glass, water, faecal krill of Euphausiacea, petroleum, sunflower oil and dirt , su
Nik Lee,
Untitled (red),
2019
Pencil and ink on paper
Nik Lee,
Untitled (green),
2019
Pencil and ink on paper
Nik Lee,
Scene Drawing,
2019
Pencil and ink on paper
0
Grace Gamage,
I.dle Nee.dle
(2019)
.3mm sterelised steel acupuncture needles